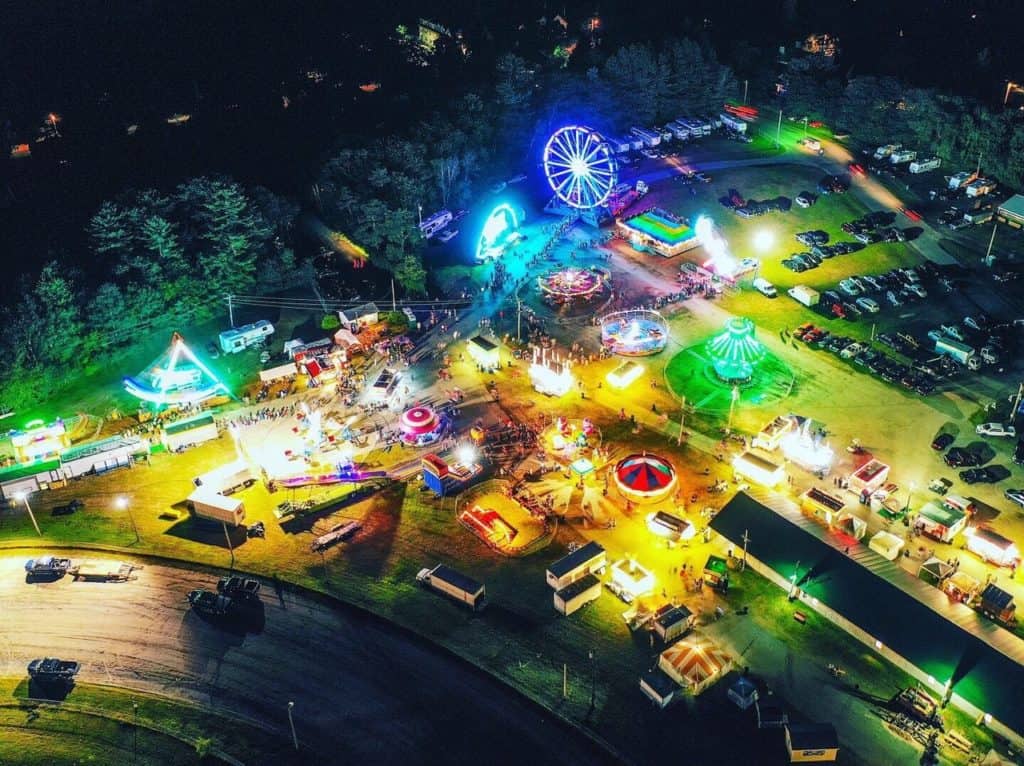 TOPSHAM, Maine — Pocket Full of Mumbles, everyone's favorite Simon & Garfunkel tribute band turned alt-country darlings, will return to the midway on Wednesday, Aug. 10, when they play the Topsham Fair.
The Mumbles will take the Area 3 stage at 11 a.m. to play the first of three, consecutive 1-hour sets.
Regular admission on Wednesday is $15, which includes an unlimited ride bracelet. Pocket Full of Mumbles are pleased to share the Area 3 stage and others with a crew of fine musical acts including Ranger D Singing Cowboy (Aug. 10, 5 p.m.), Murlyn Greenleaf (Aug. 11, 1 p.m.), Always Sometimes (Aug. 12, 6 p.m.), and As Friends on Aug. 13, beginning at 4 p.m.
Maine carnivals generally celebrate local agriculture, its products & produce, but the farm community as well. The Topsham Fair is no exception but the schedule, starting Aug. 8 and stretching through the weekend, is particularly ambitious. It includes these must-see attractions, among others:
• Youth Dairy and Beef Show
• Whoopi Pie Contest
• Multiple Goat Milking Demonstrations
• Princess and Superheroes Meet and Greet
• Pig Scrambles, Demolition Derbies, Ox and Horse Pulling, and Fireworks on Saturday night starting at 9:15 p.m.
The Mumbles, who made their public debut at the Litchfield Fair in 2017, are duly daunted but unbowed by the prospect of competing with this diverse lineup of stimuli. As such, the boys will be breaking out several new tunes — from Robert Plant/Alison Krauss, Liz Phair and Bob Mould — to go with a bunch of originals and healthy portions of S&G, Jackson Browne, Son Volt, Neil Young and Stephen Stills. See you in Topsham.