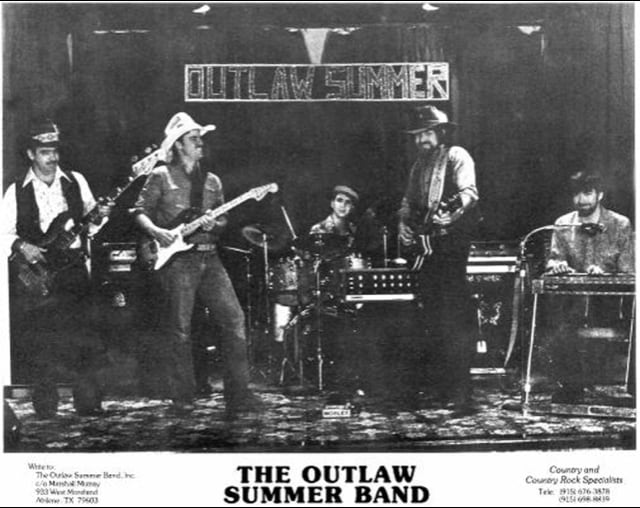 While the prevailing pandemic has wrought considerable havoc with pretty much every nook and cranny of the music scene, nationwide, Pocket Full of Mumbles has managed to emerge all the stronger — and 50 percent bigger.
Founding members Mike Conant and Hal Phillips are pleased to have welcomed Tim Howie on pedal steel and Telecaster. He joined the band in April, when all musicians could do was practice. PFOM debuted the new three-piece lineup and its ever-evolving sound at a private party in Poland early in July.
That gig felt several worlds away from the dark, secluded months of March and April, when Conant and Phillips could do nothing but practice remotely via the online application Jamulus, a quite marvelous technology that allows musicians from the around the world to convene and play together via a specific, remote, third-party server. Conant and Phillips actually stretched the technology one step further, using Jamulus to access each other's Internet servers directly.
"For the host, the delay was negligible because the server is right there next to him," Conant explained. "For the visitor, there was a latency of 40-60 milliseconds, which can feel like quite a lot. Try playing in a field with someone standing 25 feet away. But like anything else, you can account for that delay with practice. And if the connection is good, it starts to feel quite natural.
"One thing's for certain: It was great practice for us — especially all our close-harmony singing. After doing that remotely, singing together in the same room is a great luxury. It also sounds great because to us, it feels almost effortless."
Conant has continued to play via Jamulus with dozens of strangers spanning the globe. He and Howie were no strangers, however. For several years they have played together as contributors to the free-form, practice-averse jammers known especially to Grateful Dead mavens across southern Maine as the Kennebunk River Band.
"Acquiring the twang of pedal steel has always been part of the plan for Pocket Full of Mumbles," Phillips says, "mainly on account of all the Son Volt and Jackson Browne tunes we do. And those tunes really sound great with Tim on board.
"What we hadn't expected was just how great the pedal sounds — along with his occasionally ripping electric guitar — on the Simon & Garfunkel songs we play, and our originals. A classic folky tune like Wednesday Morning 3 a.m. is completely transformed. I don't think it's a stretch to say Tim has totally changed the sound of PFOM, for the better."
Howie is a multi-instrumentalist from way back, having played trumpet, drums and guitar with a succession of "rock 'n roll bands" while still in his teens.
"I picked up the banjo when I was in Texas, playing with a country band," says Howie, who, in addition to playing with Kennebunk River Band, did a recent stint playing with Maine's own Rock Bottom Band. "But when I was relocated to northern Maine, in 1984, that's when I picked up pedal steel guitar and played with different bands in Aroostook County. I've stuck with guitar and pedal ever since, when my family relocated to the central Missouri area, and after we returned here to southern Maine."